Protect Your Property with Tenant Screening
Screening a tenant is the best way to find out pertinent information about individuals interested in renting your property. When you screen you can find out the tenant's history, such as payment history, evictions, past damage done to other properties, criminal history and so on. Knowing more about a tenant can help you make an educated decision on whether or not they are the best choice for you.
Evaluating the track record of your rental applicant's payment history is a key part of the process in screening for good tenants. This vital data will reveal just how reliable is this person when it comes to meeting their financial obligations and making timely payments to their creditors.

While it can be a mistake in some cases to make your entire decision solely upon tenant credit via a credit report or FICO score, you should be particularly alert to any delinquent or collection accounts that you discover as you check tenant credit. Generally speaking, FICO scores that are under 625 most often represent an elevated risk to the landlord as it pertains to receiving prompt rent payments. This doesn't mean that an applicant with a credit score of 480 couldn't be a perfect tenant. However, it signals a red flag that anyone renting property should not ignore.
Provides nationwide eviction data for your tenant. Most records are returned in less than a minute; however, sometimes a manual search is required which can take up to 1 business day.
This instant database search of offense records includes the collection of hundreds of millions of criminal records from nearly 49 states and Washington, DC, Guam, and Puerto Rico. Areas searched include county courts, sex offender registries, State Administrative Offices of Courts, Department of Correction, traffic courts, Department of Public Safety, State Record Repositories, Probation Departments, national and international terrorism sources, America's Most Wanted Fugitive List, DEA Diversion Control Program, European Union Terrorism Sanctions List, Immigration and Customs Enforcement (ICE) - Most Wanted, Interpol Most Wanted, Naval Criminal Investigative Service (NCIS) – Most Wanted Fugitives, P.R.I.O.R.S., MIPT Terrorism Knowledge Base, United Nations Consolidated Sanctions List, and many others. Please contact MGO for a complete source list.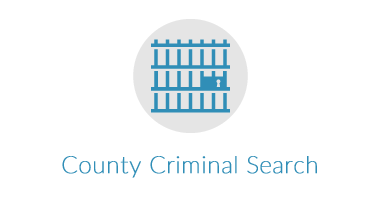 The County Criminal Records Searches help find criminal court records such as felonies and misdemeanors.

Because the majority of crimes in the U.S. are tried in county courts, these searches should be a baseline for all employee background checks.

The searches are performed at more than 3,100 county criminal courts across the United States, and are conducted by our researchers via online access or in-person via an extensive network of court research professionals.
Criminal Felonies and Misdemeanors
Criminal Felony Search
Criminal Misdemeanor Search
Statewide searches can be used to cast a wider net in states where a person has resided, and meet requirements for certain positions where background checks are required by state regulations.

The Statewide Criminal Search background checks candidates by the applicable state to help ensure employee safety, meet compliance requirements, reduce employee crime and preserve the organization's brand.
Creating and maintaining a safe environment for tenants and employees is of key importance, especially for organizations that serve sensitive populations.

The sex Offender Registry search can help identify candidates who are listed on a state's sex offender registry. The search can be either a nationwide search or a single state search.
The Social Security Number Verification search allows employers to match their records of Applicant/employee names with Social Security Numbers to ensure accurate reporting before preparing and submitting required W-2 Forms, among others.

Ensuring that employee information is accurate minimizes processing times and costs to employers as well as protection from hiring individuals with false or stolen Social Security Numbers.
Instantly search multiple credit bureaus, phone databases, and public records databases to locate individuals as well as their relatives and neighbors. Over 100 data sources are searched to return name, age, date of birth social security number, current address, current phone number, previous addresses, aliases, and date of death, if applicable. This search should be your first stop for skip tracing. From the results, a Trace Detail report can be requested to give even greater detail on verified and non-verified addresses, associates, neighbors, neighborhood, and relatives.
This search contains results from 45 different national and international law enforcement agencies including but not limited to the FBI, CIA, State Department, International Police (Interpol) and Homeland Security. (This is not an international search)
Employment Verifications are recommended for all hires, as contact with former employer(s) offers insight into an Applicant's job history, qualifications and experience. Verifications further assist in uncovering exaggerated or false information provided by an Applicant.
Verify residence history directly from past landlords, and save time by having our call center fulfill your verification needs. Information from your application is verified, including address, dates of residence, rent amount, payment history and lease fulfillment status when available. Initial results are sent within 1-2 business days via an emailed report with updates to follow as they come in.
Tenant Scorecard
All reports are combined to give a final score on an applicant. This will help you make an informed decision on whether an applicant is the best choice to rent your property.
Request your Tenant Scorecard
Our screening specialists are skilled in finding the best screenings to suit your needs. We would really love the opportunity to schedule a time to talk with you and customize your Tenant Scorecard.